Rockport Upfits
---
Rockport Commercial Vehicles has become North America's fastest growing commercial body manufacturer. Rockport continues to produce timely, high-quality Van Bodies, Enclosed Service Bodies & Enclosed Service Trailers in its Elkhart, Indiana, & Ocilla, Georgia, manufacturing facilities.
View Rockport Trucks
Learn More

---
Rockport Refrigerated Bodies
Features include Aluminum Sidewalls, Aluminum Roof and Extruded Aluminum Floor.. Our injected polyurethane expanded foam insulation and food safe polyurea coating maximizes insulation efficiency and provides a seamless interior finish. Rockport refrigerated bodies can be configured with any combination of cold, frozen, and/or ambient storage.
View Rockport Refrigerated Bodies
Learn More
---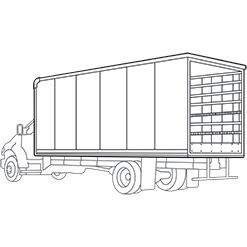 Rockport Dry Freight Bodies
Features include Aluminum or FRP construction, Aluminum or Translucent Roofing, Laminated Hardwood flooring with options of Extruded Aluminum and Steel or Aluminum Treadplate Overlay.
View Rockport Dry Freight Bodies
Learn More
---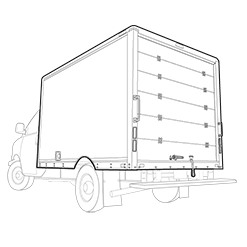 Rockport Cutaway Bodies
Low floor entry height and available side and rear door configurations, make Cargoport popular for vocations that include multi-stop deliveries. Cargoport's flexibility allows the operator to customize this unit if needed creating a vehicle that's tailored to your specific vocation.
View Rockport Cutaway Van Bodies
Learn More