Morgan Corporation Upfits
---
Since their inception, the Morgan name has been synonymous with innovative engineering, uncompromising quality and a superior customer service experience. The evolution of their products is evidence of their ability and commitment to meet the unique and ever-changing needs of their customers; and to fulfill their own vision for the future, in advance of market demands. In truth, the evolution of their bodies, the introduction of new designs, and the use of breakthrough technologies have set new standards throughout the industry, and impact the transportation industry – one body at a time.
View Morgan Upfits
---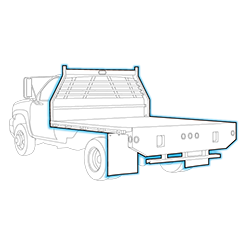 Morgan Platform Body
Morgan has the stake platform body configurations that will meet your needs, and exceed your expectations. Whether you're in need of a small truck for your landscaping business, hauling steel coils or delivering bottled gas, Morgan offers a wide variety of body lengths, types, materials and custom-features — designed and built to help you manage the products you carry.
View Morgan Platform Body Upfits
---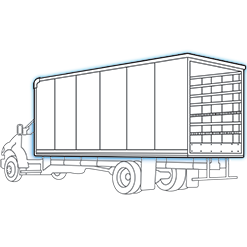 Morgan Dry Freight
Morgan's series of dry freight truck bodies are designed and built to satisfy your every need. In lengths ranging from 10 to 28 feet, and with cargo configurations that can accommodate virtually any need, Morgan can custom build the body-type you prefer.
View Morgan Dry Freight Upfits
---
Morgan Cutaways Vans
Built on a van chassis with a maximum length of 16-feet, Cut-A-Way parcel vans are versatile and easily configured to accommodate whatever you carry. For additional convenience, Cut-A-Way bodies offer optional cargo access doors.
View Morgan Cutaway Vans
---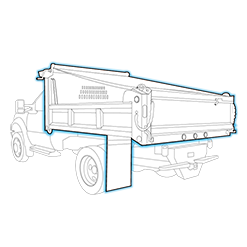 Morgan Dump Body
Morgan's new Dump Body makes it easy to add the innovative design, quality construction and top performance you expect from Morgan.
View Morgan Dump Body Upfits
---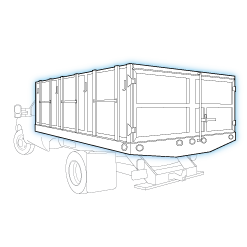 Morgan Landscape Dump Body
With standard features designed to make your job easier, and a wide range of options to satisfy your unique needs, the LandscaperPro is fast-becoming the industry's go-to body!
View Morgan Landscape Upfits
---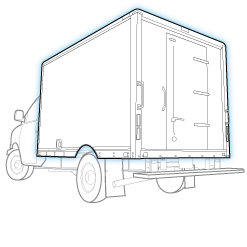 Morgan Refrigerator Body
Designed and built to handle the challenges of temperature-sensitive product delivery, Morgan can customize the body type, size and configuration you choose, to include product-specific cooling and cargo-area features designed to better-protect your product and your investment.
View Morgan Refrigeration Upfits